SS13 PEDRO PEDRO X BARBARA GOYRI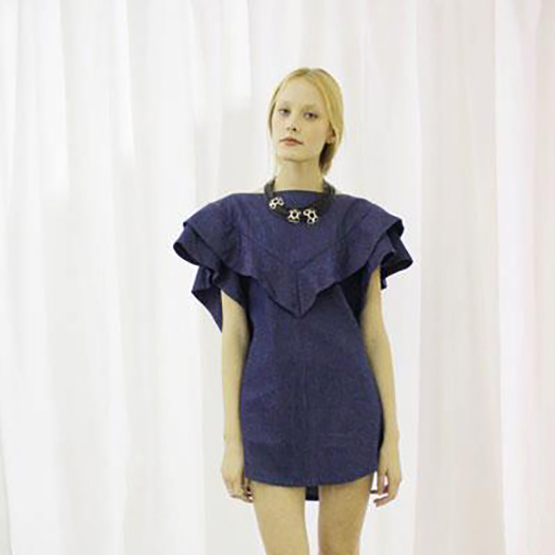 Barbara Goyri has designed a jewellery line specially for the SS13 collection of Pedro Pedro.
Like embroidery work, some details of clasps appear along this collection, some of them are used for its own purpose, others are used to adorn the clothes, creating an  original embroidery work effect.
Since this was the highlighted element, the jewellery collection was designed through the concept of the clasp and the shapes of male and female clasp were studied.
Feminine and masculine are represented in each piece and used separately, decomposing the shape of clasps in a way that its interpretations is less obvious.
The goal was to adorn this collection with distinct and minimalistic jewellery, the materials used were silver and rubber.
"Colchete" ("Clasps") collection was presented at SS13 runaway, in Moda Lisboa PULSE event.